Wroxton Witnesses Gale-Force Action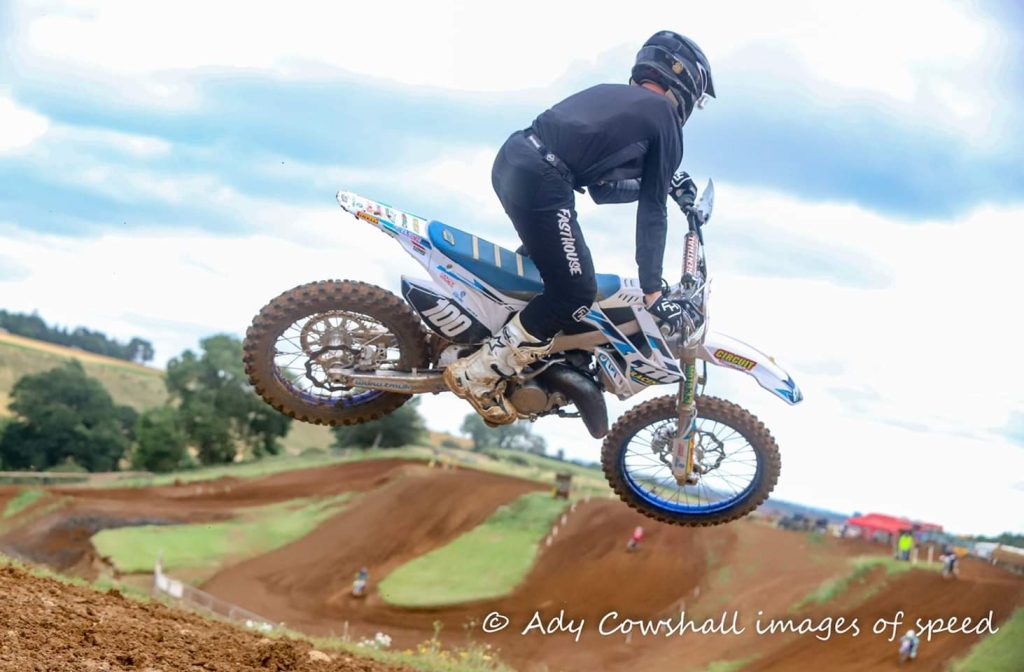 The spectacular Wroxton circuit played host to this past weekends round of the 2019 BSMA Championship, where several TM mounted riders competed across several classes.
Once again, it was Liam Gale and his TM Racing MX 125 2S machine that took the spoils in the hard charging 125cc class.
Liam set the fastest time in qualifying on Saturday morning to set himself up with a good gate pick and went on to take the first race win. However, a small fall and a fuel cap leak hindered him in race 2 where he could only fight his way back to 3rd place. Sunday saw Liam back on the charge and 2 more wins came his way, this gave Liam a 1 / 3 / 1 / 1 scorecard after the 4 scheduled races for a well deserved win and yet another extension to his championship lead. Well done to Liam and all involved.
Archie Hicks and his TM Racing MX 125 2S machine competed as a 'Wildcard' at this event. Slowly breaking his way back into competition after a long absence through injury / recovery,  Archie got to grips with the 125cc machine this weekend and after some great battles just missed out on a podium – after a scoring irregularity – to take 4th in the MX2 class. Well done Archie.
Daniel Bartlett and his 'All Bike Engineering' TM Racing MX 250 2S machine, also competed in the MX1 / MX2 class and went on to take a well earned 8th overall in the MX1 class. Well done Daniel.
Congratulations also to Ross Millard,  Ross competed in the Seniors Open Class on Liam Gale's 'practice' TM Racing MX 125 2s machine. On an unfamiliar, 160 hour + (albeit maintained), 2017 model year machine, Ross still set the fastest time in qualifying and went on to end his weekend with a 8 / 1 / 2 / 2 scorecard for 3rd overall, after a fall in race one cost him. Proving that a good rider and a good bike – no mater how 'old', can still achieve the results, imagine how he would go on a later model year one!. Well done Ross.
Picture courtesy of Ady Cowshall –  Images of Speed.