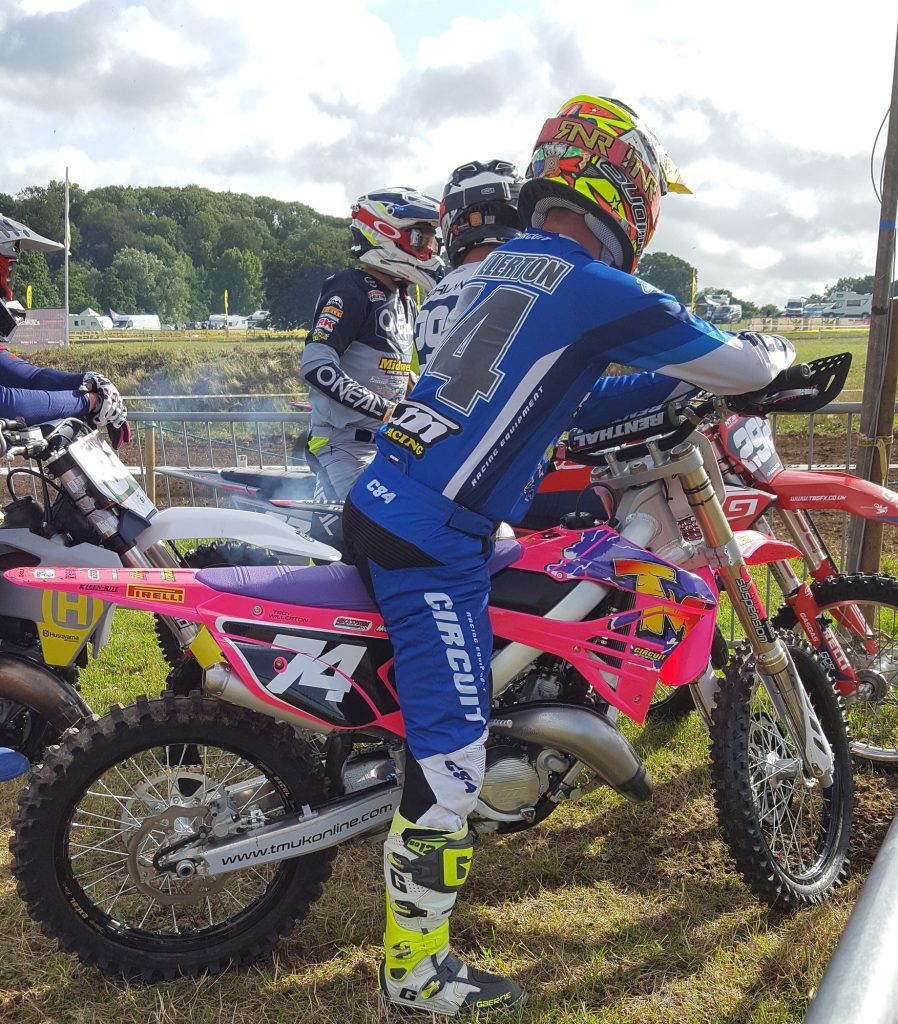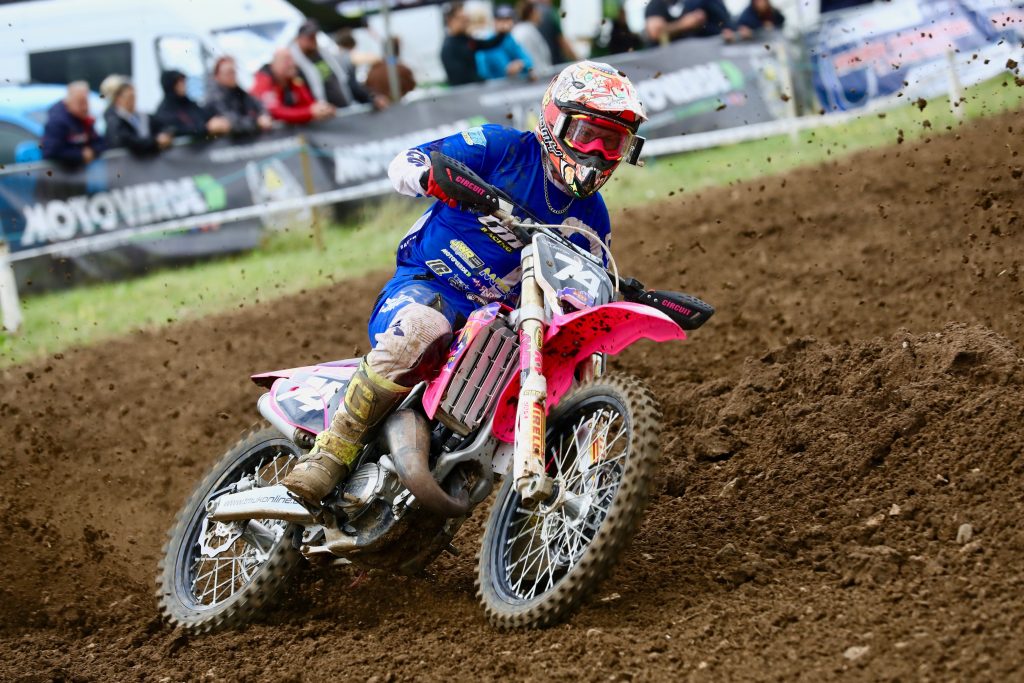 2023 ACERBIS NATIONALS: RD5 - FARLIEGH CASTLE
Troy Willerton #74 -'In the Pink'
After some near 12 hours of continuous rain in TM UK's hometown of Corsham, for sure a 'wet' Farleigh Castle was on the cards some 20 minutes down the road!. However… the deluge forecast for Saturday and Sunday seemed to bypass the circuit for the most, some  heavy showers throughout the weekend gave ever changing track conditions, but we missed the worst. 
Going from wet, to tacky, to almost dry, back to wet, to 'greasy' and combinations of throughout the weekend, certainly made it tricky for the full line-up of registered 125cc riders and 'guests', nevertheless the full 5 race program ran through seamlessly.
It was a difficult weekend for Troy who is still suffering with some niggly injuries and the challenging conditions did little to help. A poor start – but a solid ride, saw him end race 1 in 3rd (champs) place after battling back through the super-fast pack. Unfortunately, as with a good number of others, it was all a bit of a mix-up after that with some good starts, bad starts and 'on it' and 'off it' races. A 7th (champs) in race 2, a 4th (champs) in race 3, and in the last two races on Sunday a 4-5 (champs). Nevertheless, 5 finishes from 5 starts for Troy… and all whilst 'turning heads' with his new look 'Pink' TM 125 MX machine, which certainly made it easier for all to see him out on the track!!.  As for the final placings and the 'standings', we are still waiting for the full finalised results, where we hope Troy is still running around the top 5 in the overall championship standings to date. 
Well done to Troy and all involved, and, well done to all the organisers who got the job done. With thanks to all the sponsors and supporters. Thank you, TM UK.