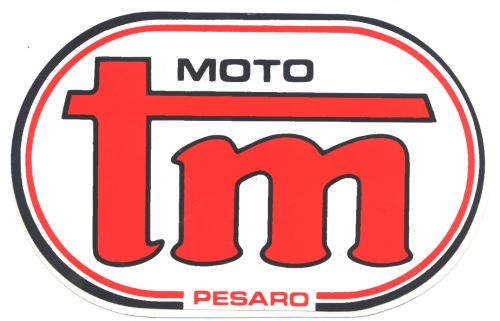 "Made In Italy With Pride"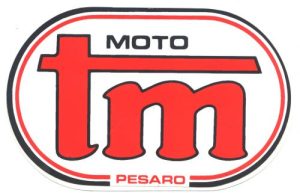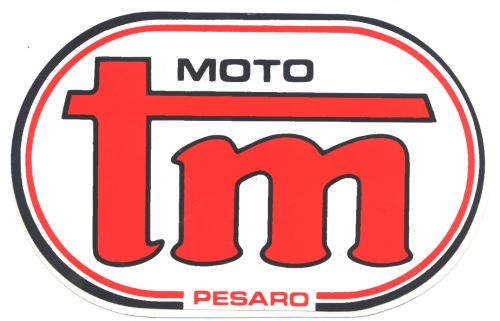 It all started way back in 1976 with two friends with a common goal, to combine their creative talents to produce a motorcycle, a motorcycle that could compete at world level and change motorcycle history for ever more…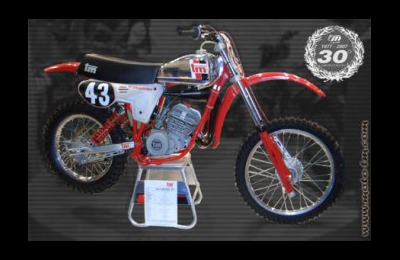 The pioneers of TM Moto, as it is now known once again, were Claudio Flenghi and Francesco Battistelli – or rather "Mr Engine" and "Mr Frame" – who were two childhood friends of the same age, both spent a large part of their lives in direct contact with the world of motorcycles.
 At just 12 years old, already working in local car and motorcycle workshops, Flenghi in particular in only a few years, assimilated considerable experience working in sectors of great technical interest such as the Motobì racing department and the Benelli experimentation and testing centre. Battistelli, with a love of motocross, managed to involve his friend Flenghi in his passion, after an initial phase in which they dabbled with improving the performance of their friends' bikes as a hobby, they decided to do the job in earnest by preparing an Aermacchi on which Battistelli won the regional championship. In the meantime Flenghi began to cultivate his real interest, that is to say the world of Go Kart racing, gaining important experience on two-stroke engines.
It was not long before the idea was formed of building an original motorcycle with an engine made by themselves. Flenghi set to work, coming up with his first engine in a short time which was to be fitted into a motocross frame built by the competent Battistelli, who also took care of road testing the bike. This is how, in 1976, the first experimental bike was born and which was entrusted to two young riders who immediately achieved results far above the wildest expectations. In 1977 the two friends left their respective occupations and founded their motorcycle making enterprise which was registered under the name of TM Moto (TM – from the initials of the names of the sons of Flenghi and Battistelli – Thomas and Mirko). Still in 1977, a bike was entrusted to Gastone Serafini, a young rider from Pesaro, who was to be a determining figure in helping Battistelli in developing the bike and who would go on to achieve competition results of the highest level. At the 1977 Milan Motorcycle Show TM was to attain unexpected success that would urge it to move its premises from Flenghi's small workshop to a new and more well equipped factory located in the Pesaro industrial zone. It was in exactly this period that the Serafini family stepped in to became part of the organisation and in so doing the production figure of 200 motocross bikes was reached in 1978. In 1979 TM expanded its racing team adding Tommaso Lolli alongside Gastone Serafini, the bike continued to develop and it was in this year too that the first TM Enduro motorcycles were built.
In 1982 Battistelli decided to leave TM and his place was taken over by Gastone Serafini who, having reached the end of his professional racing career, decided to join Flenghi full time in running the company.The following years saw a succession of different riders at the controls of TM motorcycles achieving excellent results both nationally and internationally, with equally excellent results in the Kart sector also. TM Racing and its various bike configurations and discipline designs soon became a leader in many areas of the off-road world of competition. The philosophy that has always distinguished TM is without doubt the choice of materials, which must always be of the highest quality, and the workmanship, even defined by some as "obsessive", not to mention the high performance of the engines used on the standard bikes, in many cases far superior to those of the most prestigious competitors. This justifies the prices of these jewels of engineering that appeal to a niche market made up of very demanding customers. The Story will go on…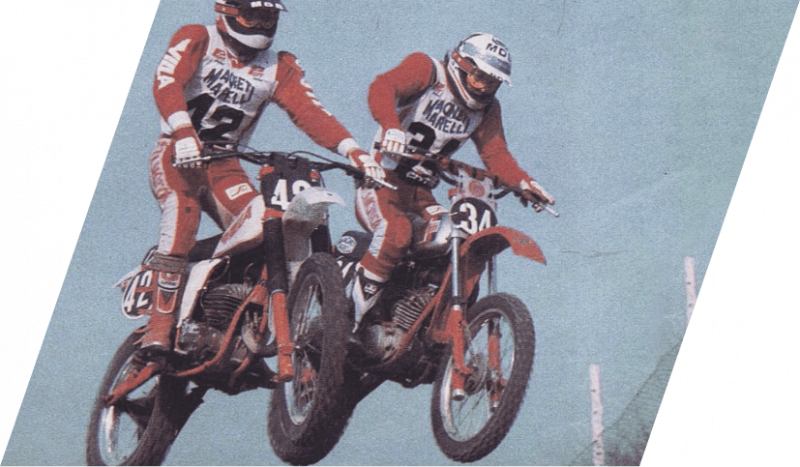 Nicholas Craigie, first a businessman but someone with a deep passion for the sport of off-road motorcycling in general, began a love affair with a small Italian motorcycle manufacturer by the name of TM Moto nearly four decades ago.
Based in the picturesque town of Pesaro on Italy's east coast TM produced their motorcycles for discerning customers that wanted something more than the mainstream manufacturers could offer. Designed, engineered and hand built in house, TM motorcycles were, and still are, crafted from passion… not a balance sheet, constructed using the best components and materials that were available to them, TM's craftsmen created motorcycles that would perform at the highest level in 'production' trim. This philosophy is still the driving force behind TM Moto today and is why their competition motorcycles are regarded by many as essentially 'factory' machinery available to all.
Won over by TM motorcycles, Nicholas began to distribute the Italian marque from his motorcycle shop in his native home of Dublin, however it wasn't long before a change of plan was needed due to increasing demand in the UK. The logistical problems regarding distribution of the motorcycles, their spare parts, an increasing dealer network and running his own Racing teams was making it extremely difficult for all of this to be run alongside an existing business in Dublin whilst servicing the UK. TM UK was born from necessity.
TM UK found its home in the small country town of Corsham in Wiltshire in the mid-nineties, situated along the M4 corridor and a stones throw from Marshfield with several track facilities nearby and easy access to the M4 and M5 motorways, the location was ideal. Although over the past few years TM UK has expanded and re-expanded to different premises it still remains in the same business centre and now stocks a TM parts inventory that is seemingly unmatched. Throughout the years TM UK has contested TM motorcycles in Motocross, Enduro, Supermotard and Supercross at the highest levels with great successes in all disciplines and taking numerous domestic championship titles over the years.
During this time TM Moto has seen many changes to the off-road sector such as: the 4-stroke revolution to which TM Moto were among the first to produce a 250cc 4 stroke machine, the rise of Supermotard racing which has witnessed TM Moto and their 4-stroke machinery at the forefront of the world stage taking multiple world and domestic championship titles,  the changing capacity rules to which TM Moto were one of only two manufacturers to produce a purpose built 144cc 2 stroke machine for the MX2 class, the recent addition of electronic fuel injection to their latest generation 4-stroke machines and no doubt, TM Racing who celebrated their 30th birthday by producing an entirely new range of aluminium framed motorcycles for 2008 will continue with the changing future and TM UK will be there to join them in their success. Now, many decades on, years on TM Racing are still pioneering at the forefront of motorcycle technology and there list of achievements continues to grow.  In October 2009 TM UK, managed by Michael Woodsworth, moved premises once more to a better suited facility only a stones throw from our previous location in the same industrial park, a building with a more practical working layout for the spares department, the workshop, the bike storage areas, the office space and with the addition of a display area showcasing some of our products to visitors upon entry, decorated in 'TM blue' of course!.

TM UK – A division of: Electraction N.I Ltd