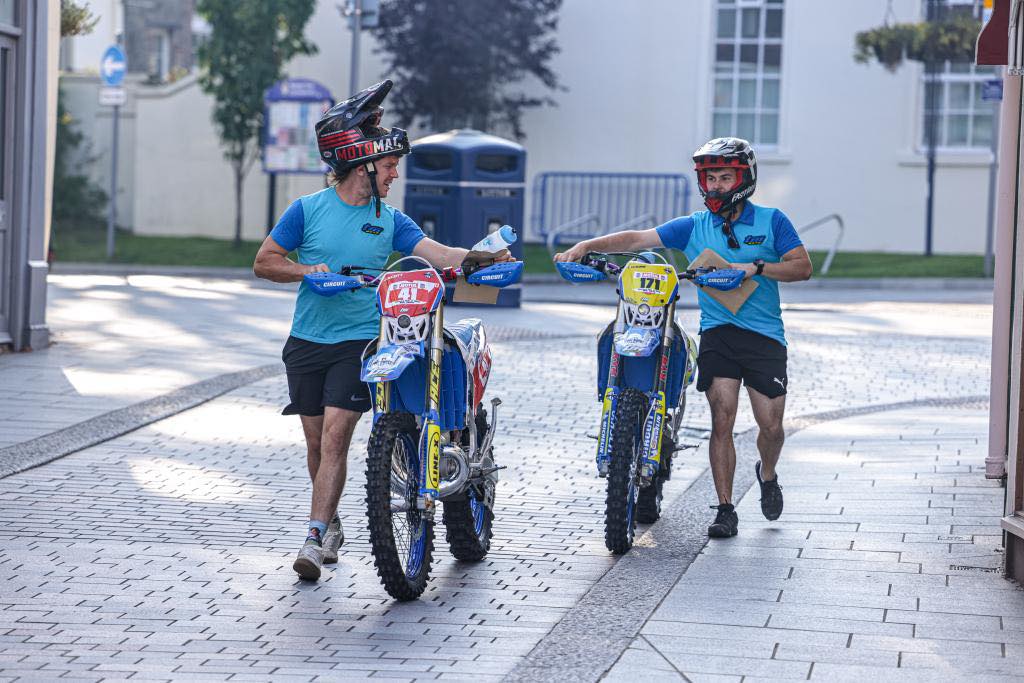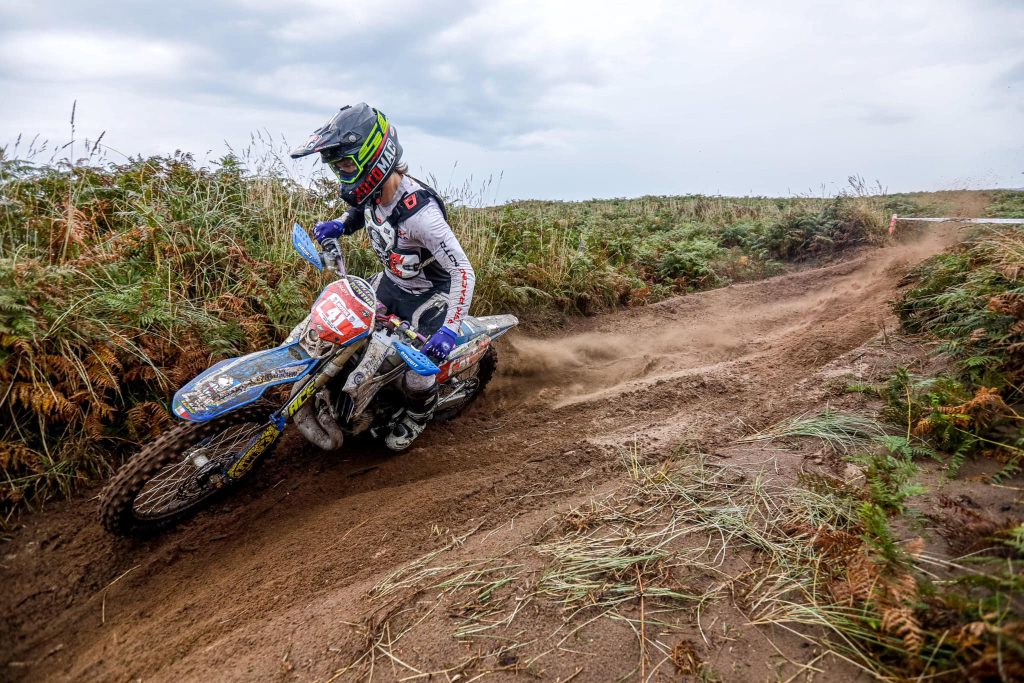 2023 BRITISH ENDURO CHAMPIONSHIP. RDS 5/6 - ISLE OF MAN
'Mann', or the 'Isle of Man' as it is more commonly named, is possibly best known world-wide for its regulated off shore financial sector, as against the infamous TT races or being a mecca for motorcyclists. Imagine a mountain road with no speed limit, great.
Like Wales, Mann produces a string of World Class Enduro riders with David Knight the 'daddy' of them all. Today the McCanney brothers, Jed Etchell and Max Ingram lead the way, so little wonder the 2 Day BEC held between Ramsey, Douglas and Sulby turned out to be a Manxman shootout for the top 3 positions. Etchell taking day 1  with Danny McCanney taking day 2, on this 3 lap, 40 mile, 2 check lap with 2 tests per lap. The Parc ferme in the centre of Douglas and on the promenade in Ramsey made a welcome change back to a more traditional event with bikes left out overnight. In Mann it seems stealing bikes is not the done thing, well done to them. The two tests were long 10 + minutes for the fast enduro test, 8 + minutes for the MX test which contained sections on the very rough beach front. Hard work for the 120 riders.
Electraction / TM Moto N.I rider Jordan Scott put in a great weekend on his TM Moto 2T 300 EN machine with a 4th on Saturday followed by a 5th on Sunday, unfortunately  hampered on Sunday's Enduro test by a thunderstorm… where several riders in front missed the downpour and left all the riders in arrears fighting to be fast on a completely different surface!. Josh Gotts, on his Electraction  /Lasermaster TM Moto 4t 300fi machine was  riding with a damaged knee, Josh still posted 7/6 over the two days where consistent riding was required to keep his championship hopes alive. Conor Dunne again was steady, posting finishes both days. Mark Moloney hit the ground hard on day 1 and put pay to his charge in the 'vets' – game over, Jamie O'Keefe suffered the same fate too sadly on day 2 which lead both to record DNF's.
The BEC will come to a close next weekend at Catterick.
A big 'well done' to all involved. With thanks to all the sponsors and supporters. Thank you.