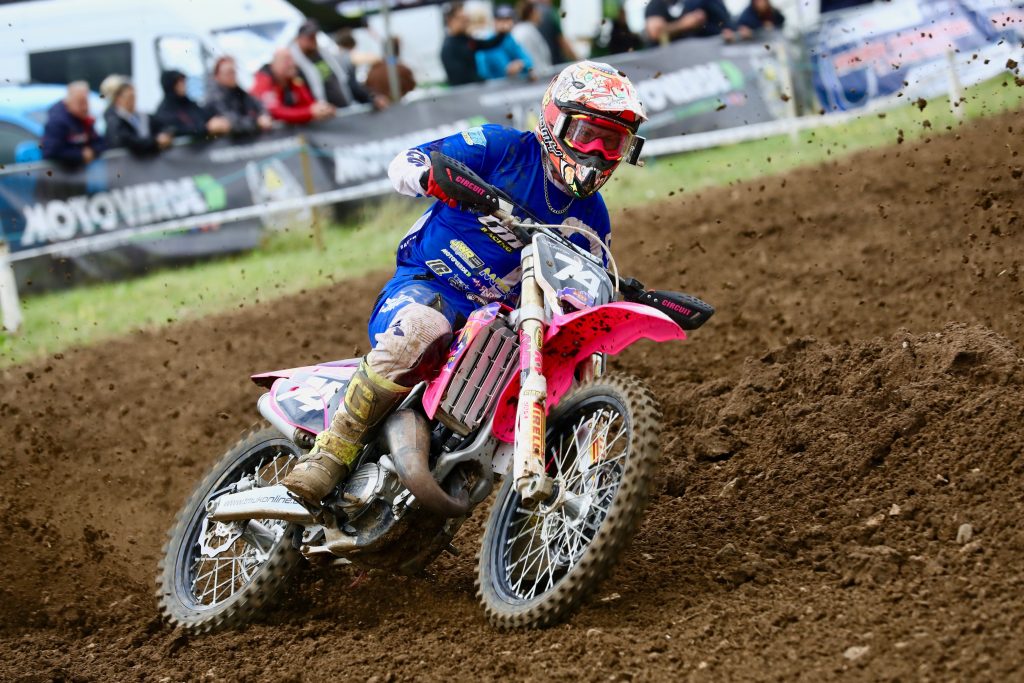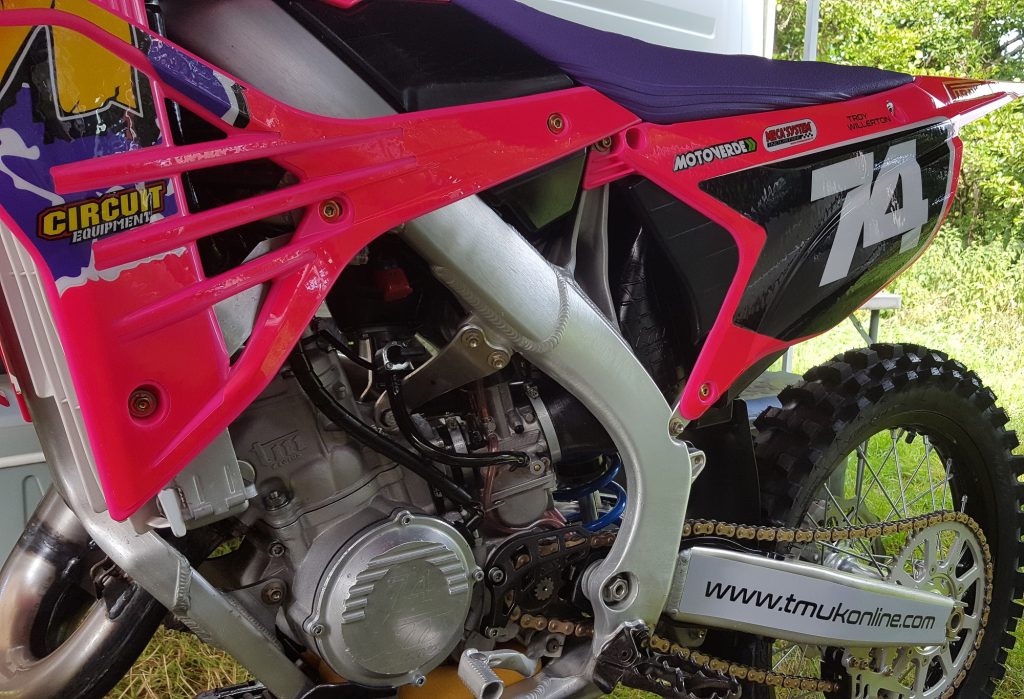 2023 BRITISH MASTERS: RD 4 - CULHAM
Round 4 of the 2023 British Masters MX Championship was one to look forward to with Culham being one of Troy Willerton's favourite tracks.
After settling into to the track early-doors and laying down some blistering times in qualifying to end in P3 in Champ standings it was looking good with a decent gate pick. 
As the gate dropped in race one, Troy and the much admired 'pink' TM Moto 125 MX machine hooked up well and launched themselves into turn one in the leading group, then disappearing out of sight down the hill, as the riders re-emerged into view at the bottom of the circuit Troy was already battling for the lead. Within the first lap Troy had taken the lead and was managing to pull a gap from his hard charging competitors, however, as the rain begin to fall in earnest,  it was not long before Troy had no option but to remove his goggles. After leading for most of the race – and now with a face full of dirt and debris from passing lapped riders – Troy began to come under pressure, losing the lead on the penultimate lap and coming under attack from the third place rider, Bradshaw. As they neared the end of the lap and still battling – with the three riders pretty much in their own race –  Troy made a small mistake in a tight, slower speed corner, high-siding himself and landing awkwardly, unfortunately breaking his wrist. That was game-over sadly and Troy is currently in hospital at the time of writing, awaiting further treatment and surgery.
All the best to Troy for a speedy recovery and quick return. With thanks to all the sponsors and supporters. Thank you, TM UK.