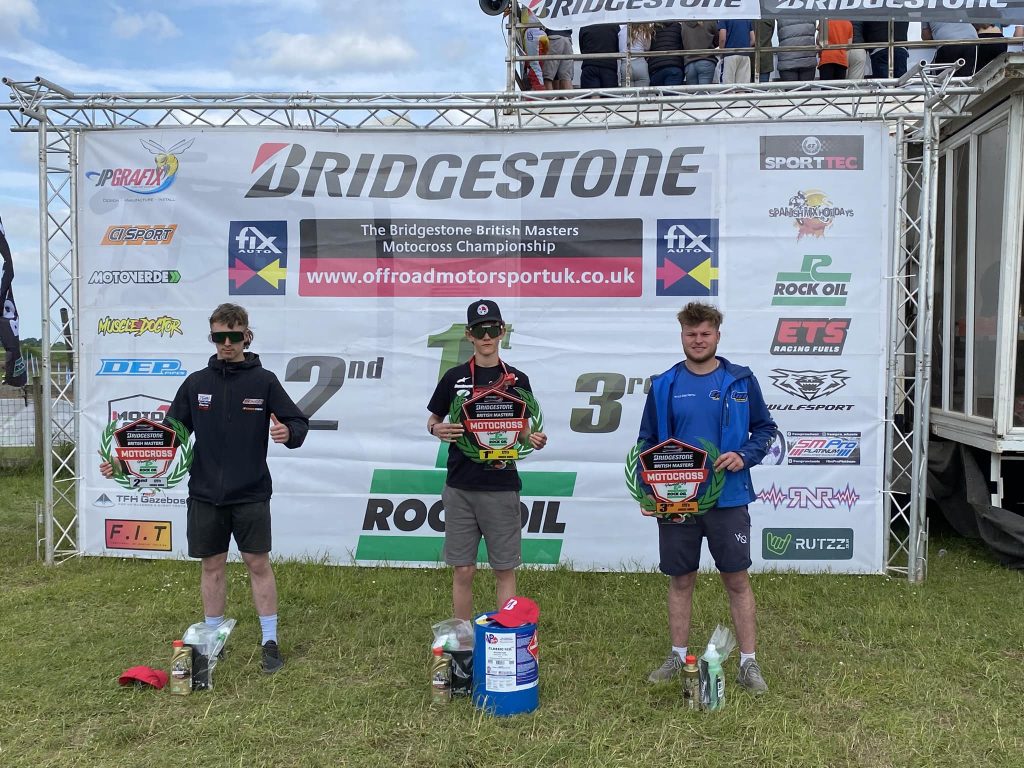 2023 BRITISH MASTERS: RD2 - CUSSES GORSE
Another solid result for Troy Willerton and his TM Racing 2T 125 MX machine, this time at Cussses Gorse for Rd2 of the 2023 British Masters Championship.
Great starts were a must this weekend…. and Troy and his TM delivered!. A brace of amazing gate drops and subsequent 'work' in the first couple of turns saw Troy at the sharp end in all 4 races from the get-go in the full line-up of 125cc machines.
4 strong rides – despite a small 'spin out' in race 4 that tweaked the niggly injury once again – combined with some great track-craft, speed and some 'calculated management', allowed Troy to be one of only a few out of the 'contenders' who ended the weekend with a clean-sheet of no big crashes and no bike problems to give himself 4 solid point scoring finishes on the fast and unforgiving track. Troy ended his weekend with a 3 / 5 / 6 / 9 (crash) scorecard to take 3rd overall. A good weekend for Troy and his TM where consistency has once again paid dividends.
Well done to Troy and all involved. With thanks to all the sponsors and supporters. Thanks, TM UK.