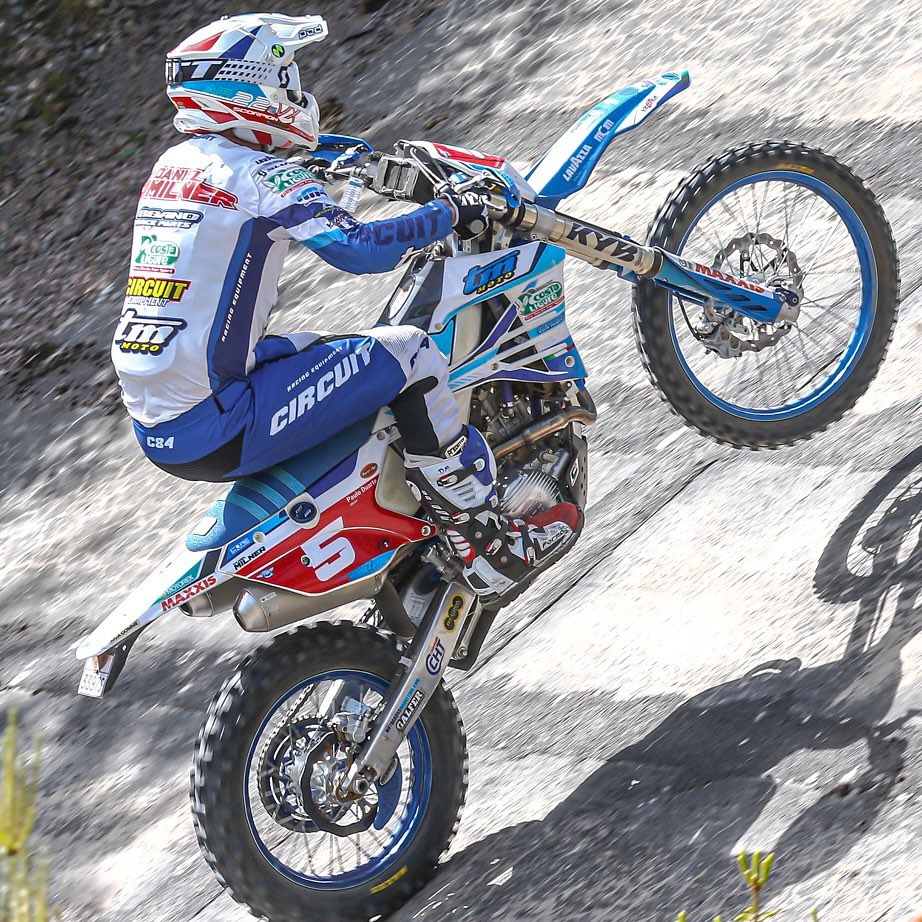 2023 Enduro GP - RD4: Sweden
The Enduro GP World Championship this weekend stopped at Skovde in Sweden, to contest the fourth stage of the seven for this 2023 season.

The second race on Scandinavian land scheduled for this year was staged with an unusual program compared to normal with the Super Test held on the evening of Thursday and the subsequent days of competition on Friday and Saturday, all in the presence of a large audience of enthusiasts who flocked to the Swedish town to acclaim the world's top Enduro riders.
In Sweden, our riders had to contend with a not too demanding, but very long race with a distance of 58 km to be repeated three times a day, consisting of four PS on the first and third lap and three PS on the second lap for a total of 11 PS race day to which the Super Test was added on the evening of Thursday.

The best of our riders was once again Matteo Cavallo who climbed onto the podium after the excellent results also obtained at the previous GP in Finland. In Skovde Matteo Cavallo ran an incredible race finishing in third place on Saturday in the E3 class and improving his score on Sunday with a second place in the E3 class which earned him the Top Ten of the Enduro GP class with a ninth place the final. Now Cavallo occupies the second position in the E3 class.

In the E1 class Matteo Pavoni put together two positive performances finishing in sixth and fourth position in the two days of competition without ever making serious mistakes and recording good times in all four special stages. Pavoni is now in fifth position in the standing of class E1.

Daniel Milner's final score in the E2 class is two seventh places in the hard-fought and difficult E2 class. The Australian rider is failing to demonstrate his real potential in this first part of the season. Sixth position in the standing in E2 class for him.

After the double Scandinavian trip to Finland and Sweden, the Enduro Circus stops for a month to then return to the track on the weekend commencing on 30th of July for the fifth stage of the 2023 season in Gelnica in Slovakia.
Matteo Cavallo – E3: Day 1 P.3 / Day 2 P.2.
Matteo Pavoni – E1: Day 1 P.6 / Day 2 P.4
Daniel Milner – E2: Day 1 P.6 / Day 2 P.7