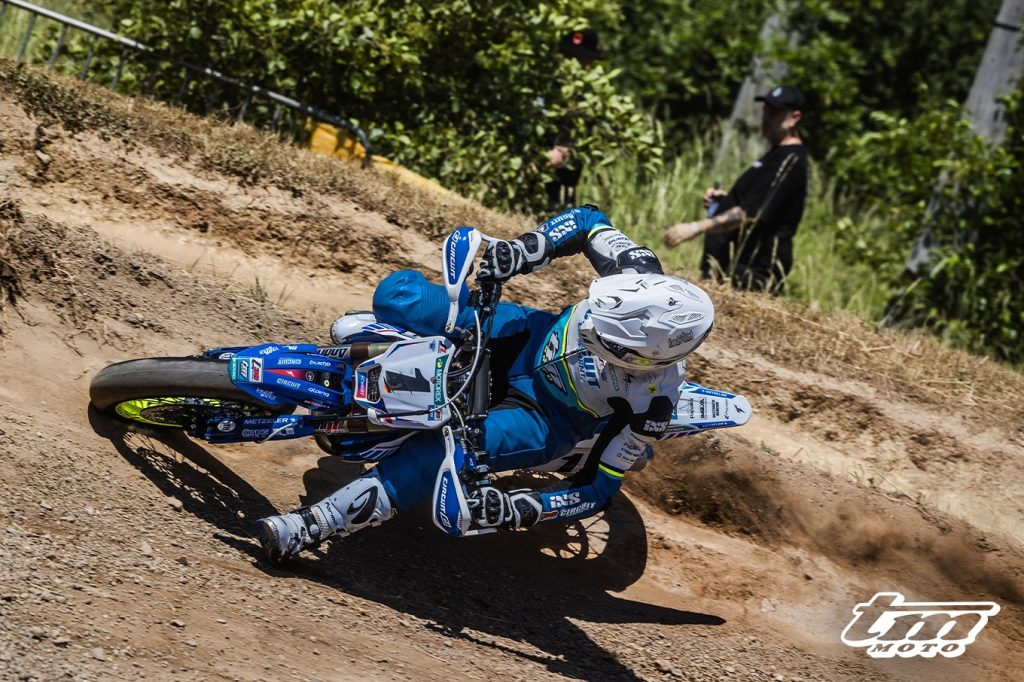 2023 Supermoto World Championship: Germany
Sensational triple win for
Marc-Reiner Schmidt
and his TM Racing 4T SMK 450Fi ES machine in his home
GP of Germany.

–
The
S1GP
is back at the St.Wendel track, where
L30 Racing
and Marc are the absolute rulers of this 3rd round taking all race wins.
Team-mate,
Kevin Vandi,
confirms his leadership of the S4 standing with his second place.
Best wishes for Alex Ruiz, unfortunately suffering an injury following a fall in S4.
Congratulations to the L30 Racing Team.