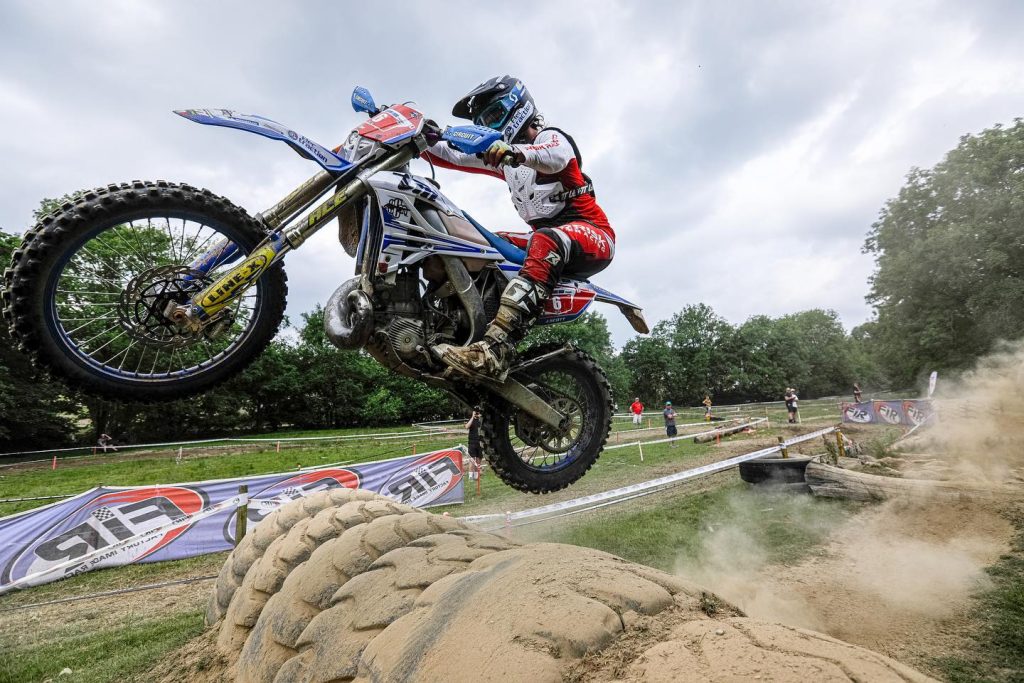 2023 WELSH OPEN SPRINT CHAMPIONSHIP: RD2: Saintswell
Picture (Jordan Scott) courtesy of Vision Off Road Media.
Some tough going in very dry and dusty conditions for the competitors this weekend at Saintswell MX for round 2 of the Welsh Open Sprint Championship… albeit until the heavens opened up before the last two 'tests', giving some relief to all by keeping the dust down and lowering the temperature a few degrees.
Josh Gotts and Jordan Scott headed the Lasermaster / Linex / Electraction / TM UK line-up in the championship class, Josh on his TM Racing 4T 300Fi EN ES and Jordan on his 2T EN 300. After 6 laps arduous laps in the hard and humid conditions Jordan ended his day with a solid 5th overall with Josh just in arrears in 6th place.
A big well done also to Rhys Fraser on his 4T 300Fi EN ES machine taking 8th overall in the Clubman class and Irish 'comedy legend', Mark Maloney taking 11th overall in the over 40's.
A big 'well done' to all involved. With thanks to all the sponsors and supporters. Thank you, TM UK.