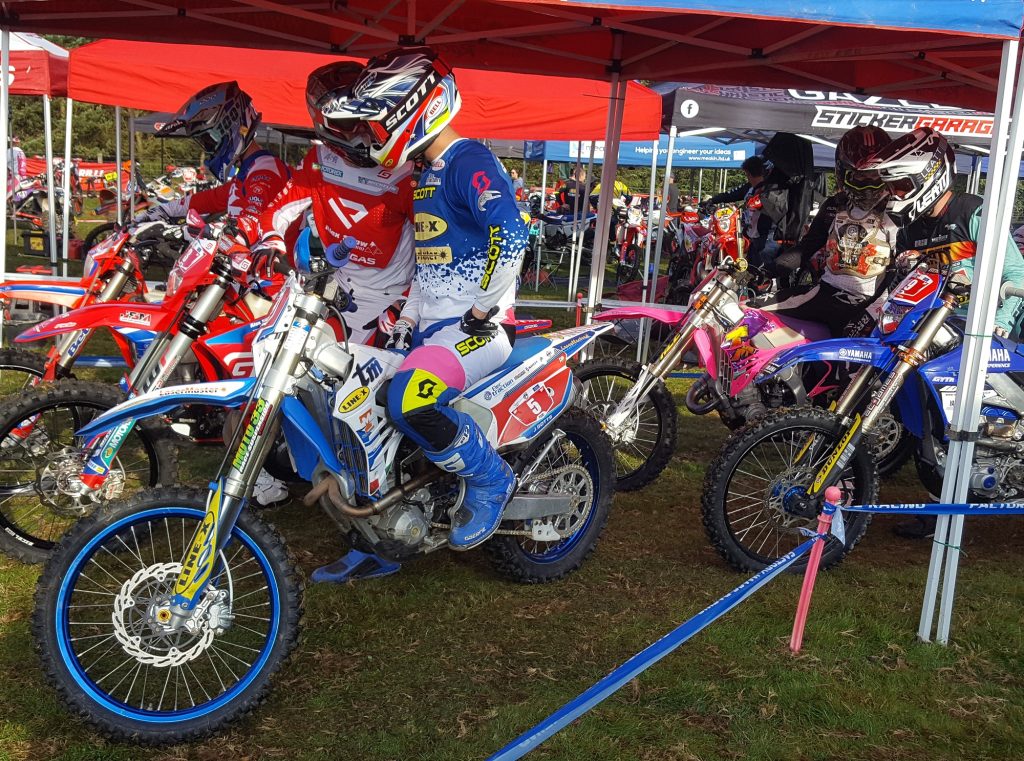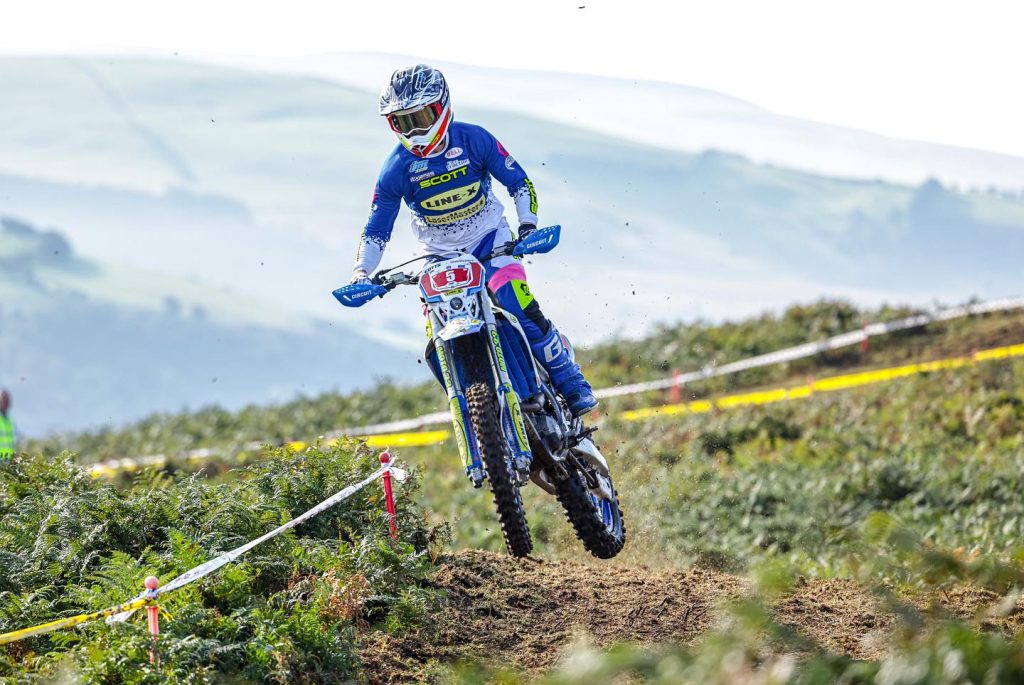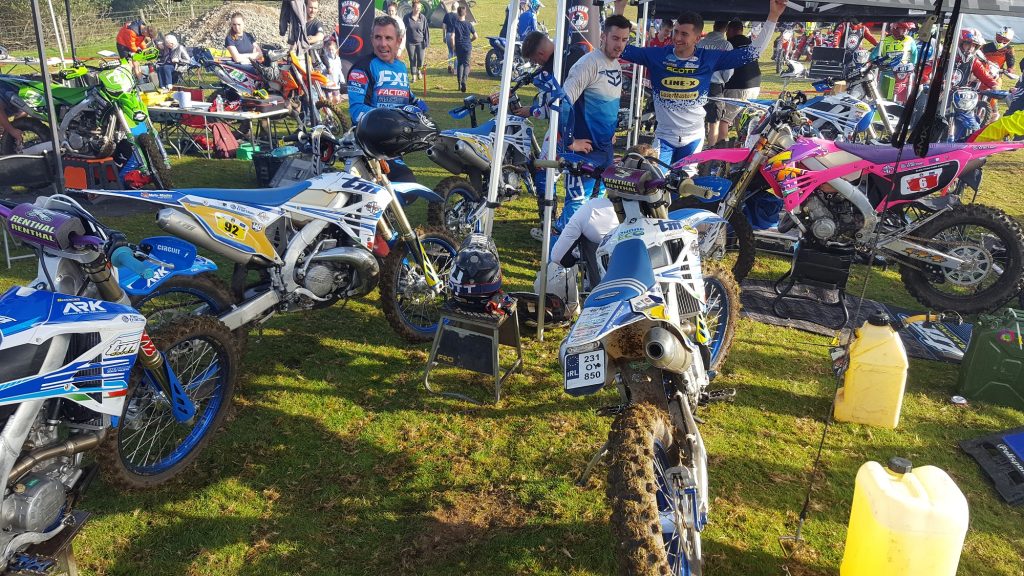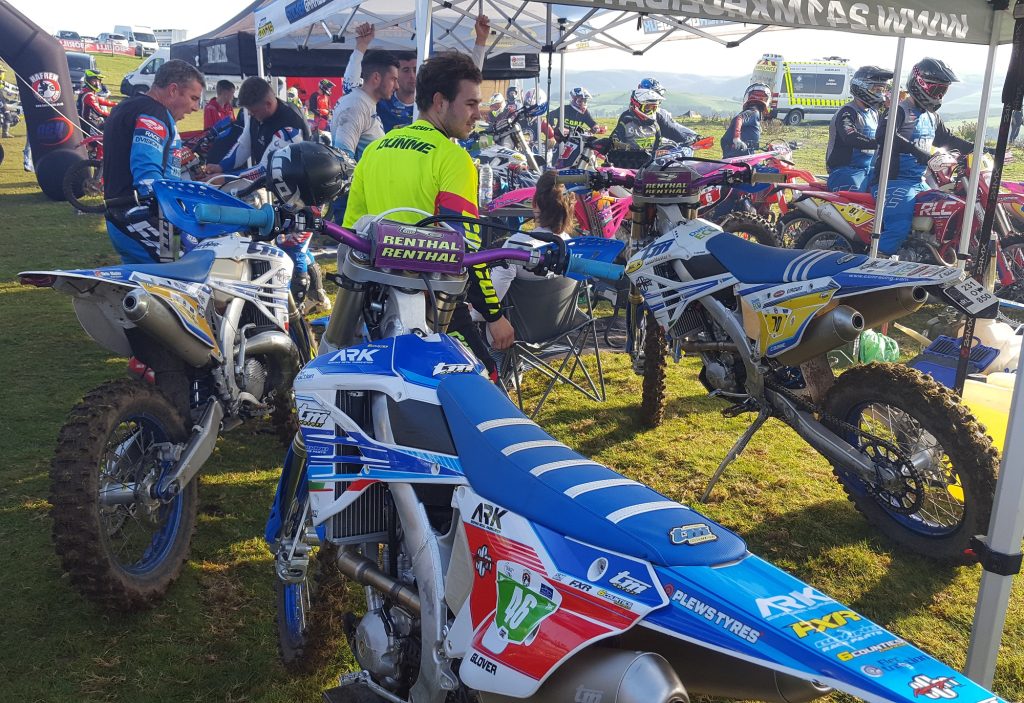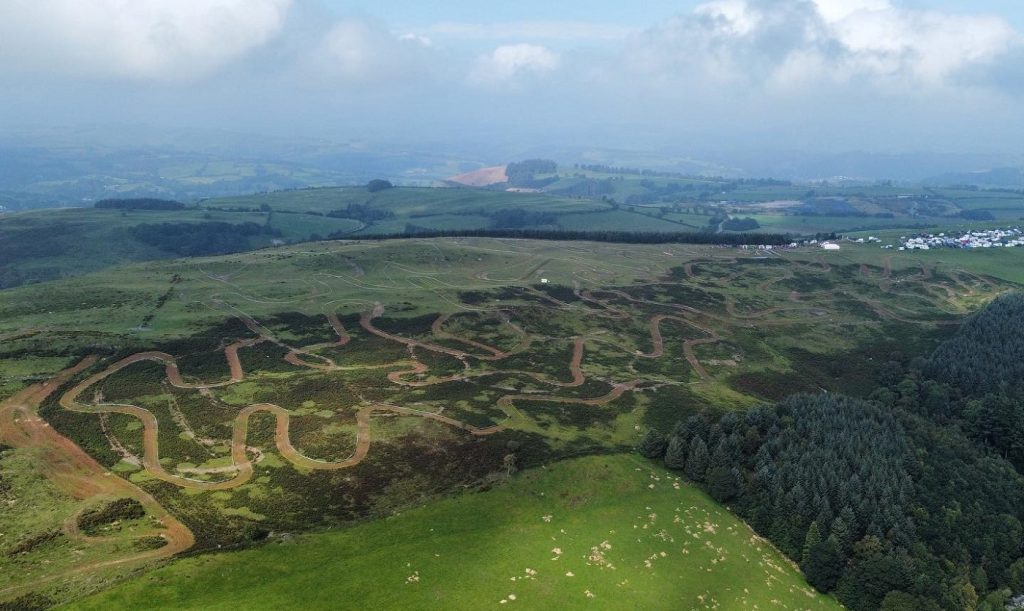 2023 WELSH OPEN SPRINT CHAMPIONSHIP: RD4: Llidiartywaun
Picture 1: Josh Gotts (No' 5: 4T 300Fi EN ES) & Jordan Scott (No' 6: 2T 144 EN 'Pink Edition) Line up to begin the first 'sprint' of the day.
Picture: Josh Gotts in action – courtesy of Vision Off Road Media
Pictures 3 & 4: A plethora of TM machines ready and waiting for action.
Picture 5: The impressive '
Llidiartywaun' venue prepared by the Hafren Club.
A spectacular setting and equally spectacular circuit for the 4th and final round of the 2023 Welsh Open Sprint Championship this past weekend. The '
Llidiartywaun' venue, just outside Llandiloes, was blessed with blazing sunshine for most of the day and the undulating, 'tight turned – fast section' course certainly roughed well over the duration, lending itself to the larger capacity machines.
A multitude of TM Machines were under the awning this weekend with not only the team 'regulars' Josh Gotts, Jordan Scott in the 'Championship Class', Rhys Fraser in the Clubman class and Mark Maloney in the over 40's… but also a brace of 'international' riders who made the trip from both ends of Ireland to compete in this ever growing event series.
A tough day for Josh on his  4t 300Fi EN machine who was nursing a knee injury, after setting some decent times in the first of the 4 'sprints' out of the 7 to be held on the day, Josh decided to retire and rest up his leg in preparation for next weeks British Round in the Isle of Man.
Jordan Scott on the little 2T 144 EN 'Pink' machine certainly had his work cut-out on this type of circuit – which definitely favoured the larger capacity machines. Nevertheless Jordan battled on in his inimitable 'crack on' style and ended his day with a hard earned 9th overall.
Rhys rode consistently well on his 4T 300Fi EN to end his day with 8th overall in the clubman class, with Mark Maloney on his 2T 144 EN machine ending 12th overall in the over 40's after being 'wiped-out' on the final corner of the first 'sprint' by a fellow competitor having a brain-fade' moment and costing the pair over 25 seconds as both ended up 'floored'.
As we conclude this championship we are still waiting for the final results for the series, but we can calculate the Jordan has hopefully ended the season in 3rd place overall in the championship standings, with Josh just in arrears in 5th place after the day's retirement. Rhys looks to have taken a solid 2nd overall in the clubman class with Mark inside the top 10 in the over 40's.
A big 'well done' to all involved. With thanks to all the sponsors and supporters. Thank you.