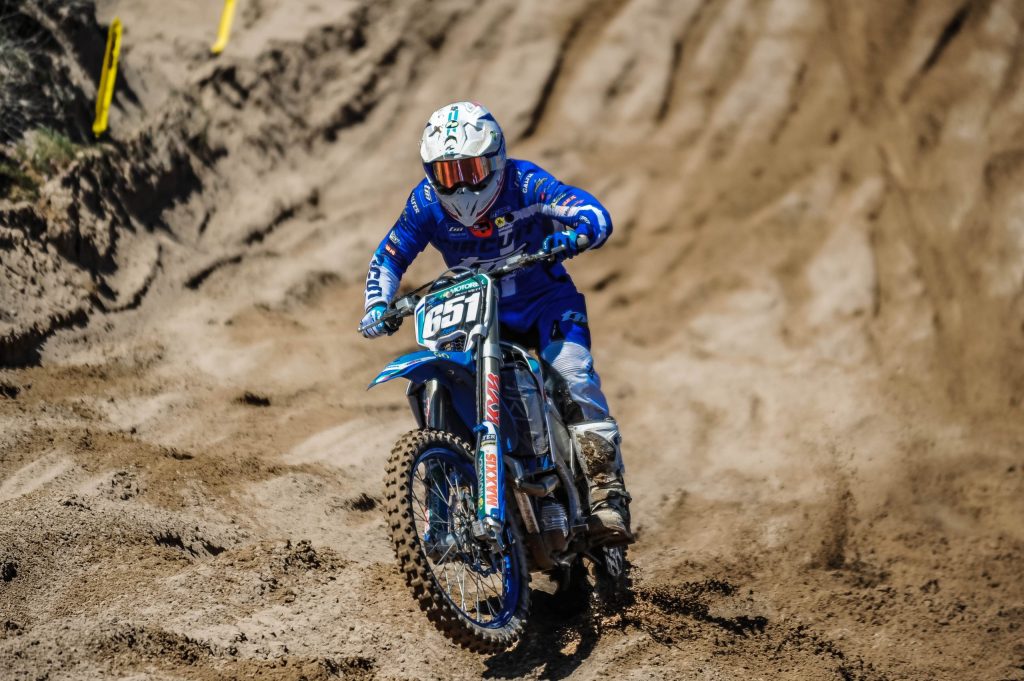 TM MOTO DR STEELS JACK: EMX250 SARDINIA GP
The 2023 EMX250 European Championship started in Sardinia. The track of Riola Sardo (OR), is known for its sandy bottom, but as always means and riders to the test in two-day variable weather.
Meico Vettik riding his TM was back in the race after the Internationals and right from Saturday, he made it clear that he had a great desire for redemption. In qualifying, he achieved the 15th time and a good position at the starting gate.
At the start of race one on Saturday afternoon Meico got off to a decidedly bad start and found himself almost at the back of the pack in the early stages. The Estonian rider started a good comeback that brought him up to 16th position by the middle of the race, but shortly afterward he was forced to retire due to a problem with his bike.
He made a much better start in the second heat, which was run on Sunday morning. On the first lap, he finished in the 13th position and held it for a few laps. Then he attacked some riders in front of him and climbed up to the top ten. In the final laps, he controlled the situation and brought home a fine 10th place.
With these results, he ended the day overall in 15th place, the same position he holds in the championship. It was a performance that finally convinced everyone that the course has been reversed and that from now on we can continue to improve race after race.
The next appointment for the team is set for next weekend in Mantua, where the first round of the Italian Pro Prestige will take place. Meico will be engaged in the Elite MX2 category.
The second round of the European Championship will be held on 15 and 16 April in Arco di Trento (TN).
MEICO VETTIK: "Qualifying brought me to 15th place. The first heat started badly, I had a surge behind the gate, started around the 32nd position, and had to work hard on the track. I finished in the 16th position and then had some technical problems when there were about five minutes to go. The second race started much better, immediately in the 15th position. The first two laps were a bit difficult for me, some riders passed me but soon after I found my speed and my rhythm, so I started to overtake the guys in front of me. I worked throughout the race to get to the end with good speed and finished 10th. I am really happy with my result for the first round, I think the work done here in the winter was very useful. Thanks to my team and supporters! See you in Mantova".